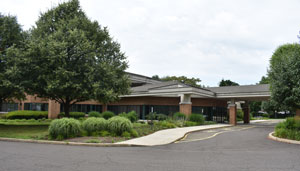 As part of its ongoing expansion into Bucks County, Capital Health recently completed the purchase of a property at 280 Middletown Boulevard in Langhorne, PA. Formerly operating as Barix Clinics of Pennsylvania, the facility will be renamed Capital Health at Oxford Valley and is expected to offer inpatient and outpatient services. It is currently licensed as a hospital by the Pennsylvania Department of Health.
"Capital Health at Oxford Valley is a major step forward for our organization and the region as a whole," said Al Maghazehe, president and CEO of Capital Health. "Right now, we're working with the clinical programs to match the needs of the community. We look forward to providing residents of Bucks County and surrounding areas with even more convenient options for quality health care."
The building is located adjacent to the Oxford Valley Mall and minutes away from Capital Health Primary Care – Langhorne. The facility is currently equipped with four operating rooms and inpatient beds for patient care, but Capital Health will make renovations and improvements based on the determination of services that will be offered at their new Oxford Valley location.
The anticipated opening of Capital Health at Oxford Valley is several months away, and Capital Health will be working closely with the Pennsylvania Department of Health throughout the transition.
Capital Health at Oxford Valley is the fourth Bucks County location introduced by Capital Health in the past year. Capital Health previously opened primary care offices in Washington Crossing, Newtown and Langhorne and plans to open a new primary care office in Levittown in the future.  
About Capital Health
Capital Health is the Central New Jersey/Lower Bucks County region's leader in providing progressive, quality patient care with significant investments in physicians, nurses and staff, as well as advanced technology. Comprised of two hospitals (Capital Health Regional Medical Center in Trenton and Capital Health Medical Center – Hopewell), a Hamilton outpatient facility, and various primary and specialty care practices across the region, Capital Health is a dynamic healthcare resource accredited by The Joint Commission.
A four-time Magnet-designated health system for nursing excellence, Capital Health serves as a Level II regional trauma center, regional perinatal center (including a Level III NICU), and emergency mental health screening center. Capital Health also offers the region's first and most experienced Pediatric Emergency Department and most recently, New Jersey's first Autism-Friendly Pediatric Emergency Department. Capital Health also provides innovative programs such as Capital Institute for Neurosciences; nationally accredited Center for Comprehensive Breast Care; Center for Digestive Health; Marjorie G. Ernest Joint Replacement Center of Excellence; award-winning Cancer Center; and the Heart & Vascular Institute, which includes the region's first accredited Chest Pain Center.