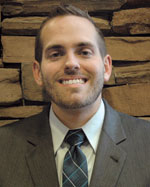 Dr. Callum Dupre is board certified in neurology and sleep medicine. He joined Capital Health after completing his fellowship training in sleep medicine at the nationally renowned Mayo Clinic in Rochester, Minnesota. He earned his medical degree from the New York College of Osteopathic Medicine in Westbury, NY.
Click here to schedule an online appointment with Dr. Dupre.
Click here for a list of accepted insurances at Capital Health's Center for Sleep Medicine.