Capital Health Primary Care – Bordentown, part of Capital Health Medical Group and a trusted provider of pediatric, adult, and geriatric care in Burlington County, New Jersey, has moved to a new location at 100 K Johnson Boulevard N., Suite 101, Bordentown, NJ 08505 (on the northbound side of Route 130, across from the Team 85 Fitness & Wellness Center).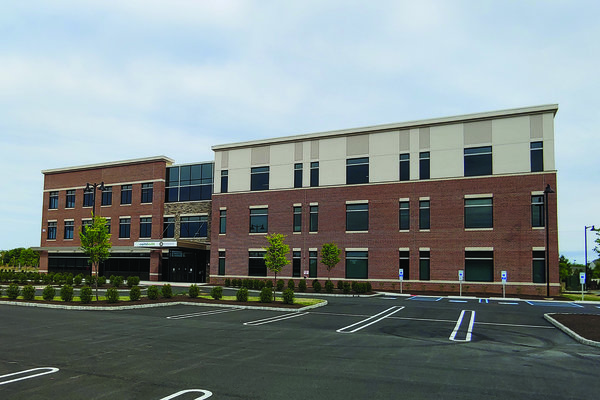 Although the office is new, patients receive care from the same board certified physicians they know and trust, including Drs. Jamie Flynn, Janey Hughes, Maria Lugo, Joshua Mleczko, and Natalie Redziniak. They are all available for appointments to provide check-ups, sick visits and preventive care for children and adults (including care that's specific for women and older adults).
"Now more than ever, finding a health care provider that inspires confidence and trust is important for anyone who needs care," said Dr. Maria Lugo, lead physician at Capital Health Primary Care - Bordentown. "We take our role in the community very seriously, and while it's exciting to be in a brand new building, it's important for our patients and anyone looking for a primary care provider to know that the move reaffirms our commitment to safe, convenient care."
Capital Health Primary Care offices have put into place safety measures to make in-person office visits safer. All individuals are required to wear face masks at our facilities and must have their temperatures taken prior to entering the facility. If they have been exposed to COVID-19 in the last 14 days or have a temperature equal or greater to 100° F, they will not be permitted in the office and will instead be asked to schedule a video visit. Our offices are cleaned with hospital-approved disinfectant on a regular basis, and seating areas have been rearranged to support social distancing. Patients are also encouraged to enter the facilities by themselves whenever feasible.  
In addition to office visits, all of the providers at Capital Health Primary Care – Bordentown offer video visit appointments over secure connections on their computers or mobile devices for routine follow up appointments or questions about medications. They also provide easy access to experienced specialists and surgeons when necessary and the most advanced care in the region at nearby Capital Health hospitals when it is needed most – virtually everything patients need to keep them on the path to better health.
All Capital Health Medical Group offices use a shared electronic medical records system, which allows providers to access medical records on a secure network, making it convenient for patients to continue their care across our network of primary and specialty care providers. Patients can also manage their health easier using our Capital Health Medical Group patient portal, which allows them to conveniently access information about any of their office visits online.
Office hours at the new Capital Health Primary Care – Bordentown location are Monday and Tuesday ( 8 a.m. to 7 p.m.) and Wednesday, Thursday, Friday (8 a.m. to 4:30 p.m.). To make an appointment, call 609-298-2005 or learn more by visiting capitalhealth.org/bordentown.