Dr. Alan Kravatz and Dr. Ai-En Thlick, two board certified internal medicine physicians, have joined Capital Health Primary Care – Levittown, located at 4533 New Falls Road, Levittown, Pennsylvania. They are part of a team of board certified doctors at the Levittown office that includes Dr. Mark Ulbrecht and Dr. Christina Chovanes. 
"A growing number of patients are making annual wellness visits with our clinicians in Bucks County in recent years, and it's exciting to see that trend continue," said Dr. Jerrold Gertzman, medical director of Capital Health Medical Group's primary care network. "Dr. Kravatz's and Dr. Thlick's combined 40 years of experience serving patients in the area is good news for Capital Health, but even better news for Bucks County residents who are looking for a primary care doctor to help them manage their health."
Dr. Kravatz and Dr. Thlick will be part of the new Primary Care – Richboro office located at 130 Almshouse Road, Richboro, Pennsylvania. The Richboro primary care office is scheduled to open in late 2022.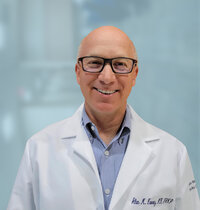 Dr. Alan Kravatz received his medical degree from SUNY HSC Syracuse in Syracuse, New York. He completed his residency in internal medicine at University Hospitals of Cleveland, in Cleveland, Ohio. Dr. Kravatz has practiced in Lower Bucks County for more than 25 years and was named a Top Doc by Philadelphia Magazine for the last five consecutive years (2018-2022).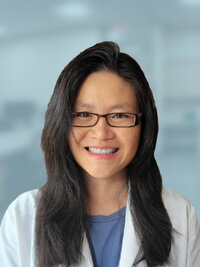 Dr. Ai-En Thlick received her medical degree from the University of Virginia School of Medicine in Charlottesville, Virginia. She completed her residency in internal medicine at the Hospital of the University of Pennsylvania in Philadelphia, Pennsylvania. Dr. Thlick has served patients in Lower Bucks County, Pennsylvania for 15 years. 
Office hours at Capital Health Primary Care – Levittown are on Monday, Wednesday, Thursday and Friday (8 a.m. to 4 p.m.) and Tuesday (11 a.m. to 7 p.m.). To make an appointment with Dr. Kravatz or Dr. Thlick, call 267-540-8220 or visit www.capitalhealth.org/levittown.