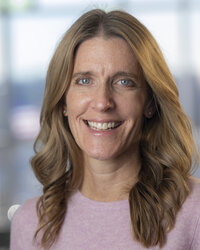 Dr. Kathryn Hamilton, board certified in family medicine, is now seeing patients at Capital Health Primary Care – Lawrenceville, a growing primary care practice in Mercer County. Dr. Hamilton has more than two decades of experience caring for adults and children (ages newborn and older). Patients who wish to schedule appointments for regular check-ups and follow-up visits to prevent illness or handle everyday medical needs can now schedule appointments with Dr. Hamilton at Capital Health Primary Care – Lawrenceville, located at 133 Franklin Corner Road, Lawrenceville, NJ 08648.

"It is an honor to join the Capital Health team in Lawrenceville and I look forward to continuing our efforts to improve the health and well-being of neighbors in the greater Mercer, Bucks and Burlington county region," said Dr. Hamilton. "I look forward to meeting new patients, learning about their health and wellness goals and serving as a dedicated member of their health care team."

Dr. Hamilton earned her medical degree from University of Pittsburgh School of Medicine, where she won the James A. Ferrante Prize in Family Medicine. She completed her family medicine residency training at Hunterdon Medical Center in Flemington, New Jersey, where she served as chief resident (2001-2002) and later served in various medical staff leadership roles, including chairperson of the Department of Family Medicine (2013-2015) and president of medical staff. Before joining Capital Health, she led a family medicine practice in Branchburg, New Jersey, where she had a patient satisfaction score in the top 90th percentile.
 
In addition to Dr. Hamilton, Capital Health Primary Care – Lawrenceville consists of a highly skilled team of board certified physicians, including Dr. Diana Bush, Dr. Michael R. Dash, Dr. Srivani Rachakonda, and Dr. Khurram Zubair, as well as Nurse Practitioner Stephanie Shapiro and Physician Assistant Jacqueline Ritter. As part of Capital Health Medical Group, a network of more than 500 physicians and other clinicians who offer primary and specialty care, Capital Health Primary Care – Lawrenceville offers in-person and virtual primary care visits, as well as easy access to experienced specialists and the most advanced care in the region at nearby Capital Health hospitals.

If you would like to schedule an appointment with Dr. Hamilton or another experienced clinician on the Capital Health Primary Care – Lawrenceville team, call 609.815.7270 or visit capitalhealth.org/lawrenceville.