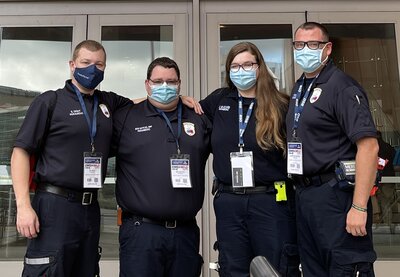 Capital Health paramedics took top honors at EMS Magazine's 2021 EMSWorld Clinical Challenge, recently held in Atlanta, Georgia. In this annual competition, teams of two emergency responders navigate challenging scenarios that test clinical knowledge, critical thinking skills, teamwork, communication, and situational awareness. The event features a Basic Life Support track for emergency medical technicians (EMTs) and an Advanced Life Support (ALS) track for paramedics. Capital Health paramedics Andrew Grandin and Elizabeth Blizzard won first place and Ed Dight and Ben Dafilou placed second in the ALS track out of 18 teams from all over the world. 
"Capital Health has a proud tradition of providing emergency medical services (EMS) to communities in Central New Jersey and Lower Bucks County, Pennsylvania," said Al Maghazehe, president and CEO of Capital Health. "The outstanding accomplishments of our teams in national and international competitions like the EMSWorld Clinical Challenge are clear demonstrations of our commitment to excellence in providing EMS care to our neighbors when they need it most."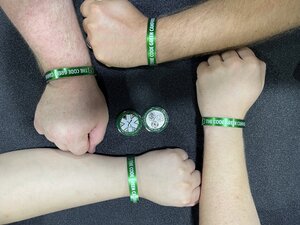 In a show of support for their colleagues at the competition and out in the field, Capital Health EMS team members wore green at the event as part of their participation in the Code Green Campaign, which is dedicated to raising positive mental health awareness among first responders. 
For more than 40 years, Capital Health has been at the cutting edge of emergency medical services in the greater Central New Jersey and Bucks County region. The highly qualified EMTs, paramedics and registered nurses who make up Capital Health EMS are part of the highest acuity programs in the region, including one of 10 trauma programs in New Jersey, one of eight designated comprehensive stroke centers in New Jersey, as well as the first Mobile Stroke Unit in New Jersey and the region's first Mobile Intensive Care Unit. To learn more, visit capitalems.org.