Dr. Cynthia Edirisuriya and Dr. Om Amin recently joined Capital Health – Gastroenterology Specialists, a team of highly skilled clinicians who specialize in the diagnosis and treatment of general diseases of the digestive system for residents in the greater Bucks, Burlington, and Mercer county region. 
The new providers join Dr. Mark Saxena, Dr. Michael Itidiare, Dr. Waseem Butt, and Nurse Practitioner Lisa Costello. The team sees patients at their office locations in Bordentown (100 K Johnson Boulevard N., Suite 201, Bordentown, NJ 08505) and Newtown (3 Penns Trail, 2nd Floor, Newtown, PA 18940). 
"We are thrilled to welcome Dr. Edirisuriya and Dr. Amin to our team of seasoned gastroenterologists," said Dr. Mark Saxena, lead physician at Capital Health – Gastroenterology Specialists. "Their training and experience in diagnosing and addressing conditions related to the digestive system make them welcome additions to our practice, and we're excited to work with them to improve the health of our patients."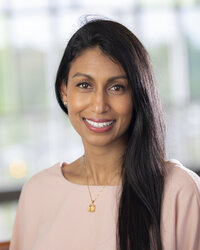 Dr. Cynthia Edirisuriya is a fellowship trained gastroenterologist who specializes in performing screening and diagnostic tests to detect diseases and conditions related to the digestive system. Dr. Edirisuriya received her medical degree from Drexel College of Medicine in Philadelphia, Pennsylvania. She is board certified in internal medicine after completing her internal medicine residency at Thomas Jefferson University Hospital in Philadelphia, Pennsylvania. She completed her fellowship training in gastroenterology and hepatology at Cooper University Hospital in Camden, New Jersey. 
Dr. Om Amin is a board certified, fellowship trained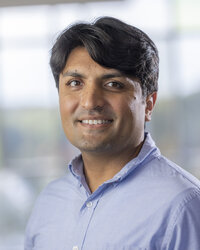 gastroenterologist who specializes in diagnosing and treating a range of conditions that affect the digestive system, including gastroesophageal reflux (GERD), peptic ulcer disease, eosinophilic esophagitis (EoE), irritable bowel syndrome, Barrett's esophagus, celiac disease, gastrointestinal bleeding, chronic liver disease, inflammatory bowel disease, pancreatitis, and other gastrointestinal conditions. Dr. Amin completed his fellowship training in gastroenterology at West Virginia University in Morgantown, West Virginia. He earned his medical degree from American University from Antigua College of Medicine and completed his internal medicine residency at Charleston Area Medical Center-West Virginia University in Charleston, West Virginia, where he served as the chief ambulatory medicine resident. 
Capital Health – Gastroenterology Specialists is part of Capital Health Medical Group, a network of more than 500 physicians and other clinicians who offer primary and specialty care, as well as easy access to experienced specialists and the most advanced care in the region at nearby Capital Health hospitals. 
To schedule an appointment with Dr. Edirisuriya, Dr. Amin or another experienced member of the Capital Health – Gastroenterology Specialists team, call 609.528.8884 or visit capitalgastro.org for more information.