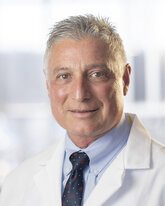 Dr. DeBrakeleer is board certified in obstetrics and gynecology with more than 30 years of clinical experience. He sub-specializes in female pelvic medicine and reconstructive surgery, focusing on pelvic organ prolapse, urinary and fecal incontinence, pelvic pain, endometriosis, pudendal neuralgia, and lichen sclerosis.
Dr. DeBrakeleer earned his medical degree from the Philadelphia College of Osteopathic Medicine in Philadelphia, Pennsylvania. He completed his residency in obstetrics and gynecology at Hahnemann University Hospital in Philadelphia with a strong emphasis on pelvic surgery and treatment of incontinence.
In 2013, Dr. DeBrakeleer was one of the first urogynecologist in the U.S. to become board certified in female pelvic medicine and reconstructive surgery. He pioneered single-port surgery (a minimally invasive surgical procedure in which the surgeon operates through a single-entry point) in southern Pennsylvania and continues to train other surgeons in this and other new surgical techniques. Dr. DeBrakeleer also has a strong interest in research and is currently involved in several projects.
Prior to joining Capital Health, Dr. DeBrakeleer was chief of the Division of Female Pelvic Medicine and Reconstructive Surgery with Einstein Health System, where he also received the Resident Teaching Award. From 2017 to 2022, he was named a Philadelphia Magazine Top Doc.