A Tradition of Excellence in Wound Management & Hyperbaric Medicine
For those with diabetes or poor circulation, an injury or wound to the legs and feet can be slow to heal.
For almost 30 years, residents in Mercer and adjacent counties have relied on Capital Health's certified wound care team of physicians and nurses to provide comprehensive health care for patients with chronic wounds and hyperbaric oxygen therapy for those with qualifying conditions.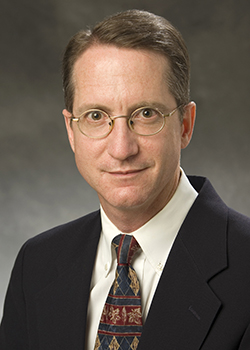 "Wound care is unique in that there is no official specialization like other fields of medicine. Treating complex wounds takes a multidisciplinary approach to cover all facets of diagnosis and treatment, and at Capital Health, each patient benefits from our collaborative expertise to receive personalized evaluation and treatment based on the latest best practices," said Dr. Daniel Lee, director of the Vascular Laboratory and former director of the Center for Wound Management at Capital Health.
Using the team approach, each patient's needs are assessed and a plan of care is implemented and shared with each patient's referring physician. Treatment options can include wound debridement, growth factor application, lymphedema compression therapy, wound coverage with skin substitutes, skin grafts and flaps, endovascular revascularization procedures, as well as hyperbaric oxygen therapy treatments.
As the first established wound care program in Mercer and Bucks counties, Capital Health was also one of the first programs in the region to introduce hyperbaric oxygen therapy (HBOT), a well established additional treatment to help those with diabetic wounds or ulcers heal faster.
Diabetes can cause nerve disease or neuropathy that causes a loss of sensation in the feet and legs, causing severe wounds to go unnoticed for long periods of time. The delay in recognition of a wound can make very treatable wounds more complex and exposed to infection.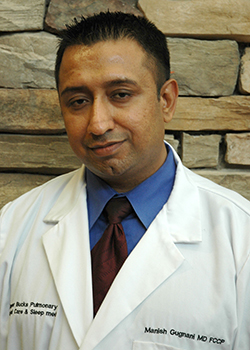 "HBOT provides more oxygen-rich blood to complex wounds, which helps increase the rate of healing for complex wounds and decrease the chance of infection. It involves breathing 100 percent oxygen in a pressurized chamber, which enables the blood to carry more oxygen to a wound site or injured tissue and speed up the healing process," said Dr. Manish Gugnani, former director of the Center for Hyperbaric Medicine at Capital Health.
What We Treat
Capital Health's Center for Wound Management & Hyperbaric Medicine, located at Capital Health Medical Center – Hopewell, treats all wounds that have not shown signs of healing, including:
Acute burns
Arterial and venous ulcers
Pressure ulcers (bed sores)
Chronic osteomyelitis (bone infection)
Slow-healing wounds due to diabetes
Hearing loss due to inner ear damage
Necrotizing fasciitis (a bacterial infection)
Soft tissue radiation injuries (a side effect of radiation therapy)
Wound complications after surgery
Trauma-induced wounds
Meet Our Medical Director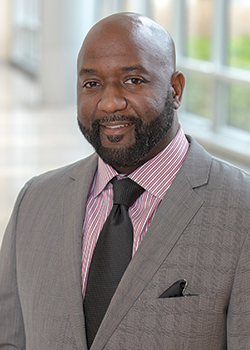 Capital Health's Center for Wound Management & Hyperbaric Medicine recently welcomed a new medical director, Dr. Frederick Sailes, a surgeon and a certified wound specialist physician (CWSP) with hyperbaric oxygen therapy certification.
Dr. Sailes received his medical degree from Morehouse School of Medicine in Atlanta, GA and completed a residency in general surgery at Thomas Jefferson University Hospital in Philadelphia, PA. He completed fellowship training in hand surgery and plastic surgery at the University of Mississippi Medical Center in Jackson, MS. He has experience as a medical director for another wound management center and hyperbaric medicine program in the greater Bucks County region.
"I'm honored to join my esteemed colleagues here at Capital Health, whose level of commitment to patient care in our region is unmatched when it comes to helping those who have exhausted all other resources to help heal their chronic wounds. I look forward to joining the multidisciplinary team in continuing to expand our wound management services to patients and referring physicians," said Dr. Sailes.
The experienced team of physicians who are part of the Center for Wound Management and Hyperbaric Medicine includes three founding embers and two former directors.
Wound Care
Patrick Aufiero, MD
Founding Member
Board Certified – Infectious Disease
Robert Gunther, DPM
Founding Member
Board Certified – Podiatric Surgery
Daniel J. Lee, MD
Former Director,
Wound Management
Director, Vascular Laboratory
Double Board Certified – Vascular & General Surgery
Steve A. Maffeu, DPM
Founding Member
Board Certified – Podiatric Orthopaedic Surgery
Marc Whitman, MD
Board Certified – Infectious Disease
Hyberbaric Medicine
Hari Brundavanam, MD
Board Certified – Critical Care Medicine
Manish Gugnani, MD, FCCP
Former Director, Hyperbaric Medicine
Board Certified – Sleep Medicine, Pulmonary Medicine, Internal Medicine and Critical Care Medicine
Stephen Tieku, MD
Board Certified – Critical Care Medicine and Pulmonary Disease
Visit capitalhealth.org/wounds or call 609-537-7457 for more information.