C. Alex Chen
Chief Medical Physicist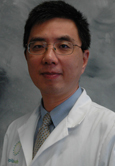 C. Alex Chen is an ABR certified medical physicist specializing in radiation therapy. He received his bachelor's and master's degrees in physics from Tongji University in China. In 1992, Alex obtained his Masters in Science degree at Vanderbilt University in Nashville, TN. He was an accomplished scientist involved in research and consulting for 10 years before he joined a medical physics group in Pennsylvania. For the last six years, he has been working on many aspects of therapeutic radiation therapy, such as external beam radiotherapy, brachytherapy, tomotherapy, and stereotactic radiosurgery. He recently joined Capital Health and is responsible for the regulation and maintenance of the linear accelerator and brachytherapy machines and provides full support to the CyberKnife team.
Obert Chen, MS
Junior Medical Physicist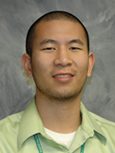 Obert Chen, our junior physicist, received his master's degree in medical physics from Georgia Institute of Technology (Georgia Tech) in 2007. His clinical rotation was completed at various locations around the Atlanta area, including Crawford Long, The Emory Clinic, and Grady Memorial. After graduation, he spent time specializing in diagnostic imaging and CyberKnife with independent contracting companies throughout the country. Obert has been with Capital Health since January 2010 and loves being part of the team.