Gina Petrone Mumolie, DNP, MBA, RN, NEA-BC
Senior Vice President, Hospital Administration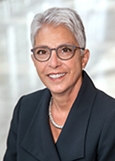 Gina Mumolie is responsible for all patient services and support departments that are part of Capital Health's two hospitals. In addition, she oversees implementation of all clinical-related hospital goals, polices, and business objectives and provides administrative and fiscal leadership to ensure hospital soundness and compliance.
Dr. Mumolie is a graduate of St. Francis Medical Center School of Nursing, Trenton and holds a Bachelor of Science degree in healthcare administration from The Richard Stockton College of New Jersey in Pomona, NJ. She earned her master's degree in business administration from Rider University in Lawrenceville, NJ. She also earned a master's degree in community systems administration from the Jefferson School of Nursing, Thomas Jefferson University and her doctorate of nursing practice at Drexel University, both in Philadelphia, PA.
Beginning her career as a staff nurse at CentraState Medical Center in Monmouth County, NJ, Gina has worked with healthcare organizations and consulting firms for more than 40 years to improve patient care at hospitals throughout the United States. Before joining Capital Health, she was part of the Trenton Health Team (THT) where she served as their senior director of population health and was responsible for the THT Care Management Team, Trenton Health Information Exchange, and the THT Medicaid Accountable Care Organization. Prior to that, Gina was the senior vice president of patient services and chief nurse executive at Inspira Medical Center in Woodbury, NJ.
Gina is a member multiple professional organizations, including the Organization of Nurse Executives of New Jersey, the American Organization of Nurse Executives, the American Nurses Association, and the New Jersey State Nurses Association.
Rona H. Remstein, RN, MSN
Director, Oncology Services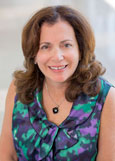 As the director of Oncology Services, Rona Remstein oversees the Capital Health Cancer Center, which includes the Capital Health CyberKnife Center and Radiation Oncology Department. She is also the nurse coordinator for our cancer genetics program where she is able to help individuals determine their cancer risk and provide them with additional preventive options. Prior to her current position, she was one of our oncology research nurses.
Rona has been a nurse for 35 years. She received all her undergraduate degrees (biology, psychology and nursing) at the University of Rochester in Rochester, NY and is currently pursuing a Masters in Nursing at Drexel University. She is very involved in community events, especially those related to cancer care, and serves on the board for the American Cancer Society, Central New Jersey Chapter.