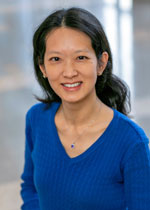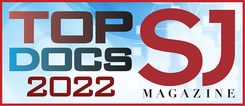 Dr. Irene Hao is board certified in pulmonary disease, critical care, and internal medicine. Dr. Hao treats patients with asthma, emphysema, bronchiectasis, abnormal lung imaging, sepsis/septic shock, and respiratory failure. In the critical care setting in the hospital, she provides ventilator management and vent liberation trials for long-term acute care patients who are mechanically vented or have had a tracheostomy.
After receiving her medical degree at Rutgers – New Jersey Medical School in Newark, New Jersey, Dr. Hao completed an internal medicine internship at Sinai Hospital of Baltimore in Baltimore, Maryland. She later completed an internal medicine residency at Rutgers – New Jersey Medical School, where she also completed fellowship training in pulmonary critical care.
Before joining Capital Health, Dr. Hao was in a private pulmonary care practice in Emerson, New Jersey. She has participated in research projects and had posters presented at CHEST (the annual meeting of the America College of Chest Physicians) as well as the annual Interscience Conference on Antimicrobial Agents and Chemotherapy. Dr. Hao is a member of the American Medical Association, the American Thoracic Society, and the American College of Chest Physicians.
Click here for a list of accepted insurances at Capital Health - Pulmonology Specialists.