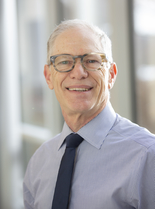 Dr. Small attended Cornell University, where he completed degrees in anthropology and international nutrition, and graduated summa cum laude and Phi Beta Kappa. He went on to medical school at the University of Pennsylvania School of Medicine, and completed a residency in obstetrics and gynecology at the Medical College of Pennsylvania. He has been board-certified since 1988, and is a fellow of the American College of Obstetricians and Gynecologists.
Dr. Small takes the time to listen to the women under his care and to answer all of their questions. He feels that it is vitally important that his patients feel comfortable enough to ask any question they may have. By taking the time to translate medical information into something that each of his patients can understand, Dr. Small empowers them to have the knowledge and understanding to make strong decisions about their own health care.
During over 25 years as a doctor with Lawrence Ob/Gyn Associates, Dr. Small has provided basic and advanced services in both obstetrics and gynecology, and has been the leader in Mercer County in minimally invasive gynecologic surgery. Dr. Small is currently the Director of Minimally Invasive Gynecologic Surgery at Capital Health System, and also chairs the robotic surgery program. He is able to offer non-surgical, minimally invasive, robotic and traditional surgical options for women with abnormal bleeding, pelvic pain, cervical pre-cancer, fibroid tumors, pelvic masses, urinary incontinence, and pelvic organ prolapse. In 2010, Dr. Small was one of the first surgeons in the country recognized by the American Institute of Minimally Invasive Surgery for expertise in gynecologic minimally invasive surgery. Dr. Small is certified both as a DaVinci robot gynecologic surgeon, and as a proctor for teaching other gynecologists this technology. He has delivered thousands of babies to women with normal and high-risk pregnancies.
Dr. Small's commitment to minimally invasive surgery grew out of his wish that his patients should have the best possible outcomes. Dr. Small feels that it is important for all women to have the information they need to make good choices about the full range of obstetric and gynecologic care, whether it concerns menopausal issues, birth control, abnormal periods, infertility problems, or pregnancy.
Dr. Small lives with his wife of 25 years, and has 2 children. He enjoys golf, bird watching, tennis, traveling with his family, and crossword puzzles.
Click here for a list of accepted insurances at Capital Health OB/GYN - Lawrenceville.