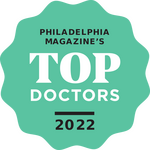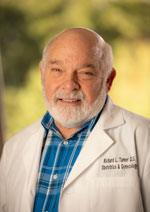 Dr. Turner graduated from Southern Illinois University in 1973. He obtained his medical degree from Philadelphia College of Osteopathic Medicine (PCOM) in 1979 and completed post-graduate training at PCOM and Delaware Valley Medical Center. Dr. Turner served as chief resident from 1983 to 1984.
Dr. Turner co-founded Women's Specialists of Bucks County with Dr. Snyder in 1986. He is an attending physician on staff at St. Mary Medical Center (Langhorne, Pa), Lower Bucks Hospital (Bristol, Pa), and Capital Health Medical Center - Hopewell (Pennington, NJ). Dr. Turner also serves as a clinical instructor at the Philadelphia College of Osteopathic Medicine.
Dr. Turner and his wife, Dr. Cook, are long time residents of Bucks County. During his free time, Dr. Turner enjoys playing with his children and dog and riding his bike.
Click here to schedule an online appointment with Dr. Turner.
Click here for a list of accepted insurances at Capital Health OB/GYN - Langhorne.