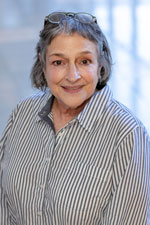 Charlotte Dorko is a certified registered nurse practitioner who has been practicing since 1982. She is licensed with work experience in both Pennsylvania and New Jersey public and private venues for obstetrics, gynecology and family planning.
A native of Maryland, she obtained her RN from Pennsylvania Hospital School of Nursing and her certification as a women's healthcare advanced practice nurse through a collaborative program provided by The Family Planning Council of South Eastern Pennsylvania and University of Pennsylvania Continuing Education Program for Nurses.
Charlotte lives in Bucks County, has two adult daughters, two cats and one awesome dog who is being trained for therapy work. She enjoys cooking, reading, watching football, gardening, and an occasional glass of red wine on the patio after a good week.
Click here for a list of accepted insurances at Capital Health OB/GYN - Langhorne.