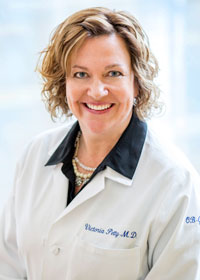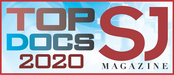 Dr. Victoria M. Petty, who is board certified in obstetrics and gynecology, joined Capital Health from Abington Primary Women's Healthcare Group in Bucks and Montgomery Counties. Her practice at Capital Health focuses solely on gynecology services. Dr. Petty attended the University of Pennsylvania where she completed her undergraduate and medical education. Dr. Petty also completed her residency in obstetrics and gynecology at the Hospital of the University of Pennsylvania, part of the University's health system. Dr. Petty is also board certified in integrative and holistic medicine.
Dr. Petty has received multiple recognitions for clinical excellence and her commitment to teaching other physicians. During her residency she received the Merck Manual Award for Clinical Excellence from the University of Pennsylvania School of Medicine and the Penn Pearls Teaching Award from the Hospital of the University of Pennsylvania. She is a recipient of the Alan Grossman Teaching Award at Abington Memorial Hospital.
Dr. Petty is a member of various professional organizations including the American College of Obstetrics and Gynecology, the Pennsylvania Medical Society and the Bucks County Medical Society, the New Jersey Medical Society and the Mercer County Medical Society. Dr. Petty has been an assistant instructor in the Department of Obstetrics and Gynecology at the University of Pennsylvania, and a clinical instructor, Department of Family Practice at the University of Medicine and Dentistry in New Brunswick, NJ.
Dr. Petty is also a member of Capital Health Medical Group, more than 250 physicians and other providers who offer primary, specialty and surgical care throughout the region.
Click here for a list of accepted insurances at Capital Health OB/GYN - Hopewell.