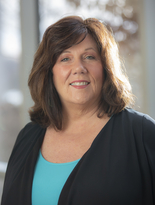 Leanne completed her Associates degree at Merca County Community College in 1985 and later graduated from Helen Fuld School of Nursing in New York that same year. After working as a nurse in labor and delivery she decided to become a midwife and graduated from the Midwife program at the University of Medicine and Dentistry of NJ/Rutgers in 1998. She is currently pursuing an RN-BSN/MSN at Thomas Edison State College.
For Leanne, nothing is more exciting and rewarding than assisting a new mother in the birth of a child. She has lived in Burlington County, N.J. for over 20 years.
Click here for a list of accepted insurances at Capital Health OB/GYN - Hamilton.