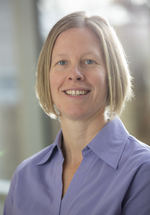 Dr. Leedom received her undergraduate degree in biology from Pennsylvania State University. She graduated from Drexel University College of Medicine in Philadelphia in 2005 and completed her obstetrics and gynecology residency at Walter Reed Army Medical Center. Dr. Leedom enjoys the variety that working as an OB/GYN provides: from interacting with patients in the office one day to delivering babies and operating the next.
In her free time, Dr. Leedom enjoys hobbies that allow her to work with her hands—in particular, building furniture and painting. She also loves to spend time cheering on her favorite sports teams: the Eagles and the Phillies. Dr. Leedom lived in Bucks County for over 20 years before being stationed with the army, after which she returned to the Greater Philadelphia area where she currently resides.
Click here for a list of accepted insurances at Capital Health OB/GYN - Hamilton.