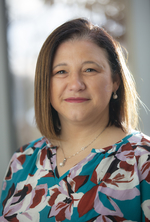 Elizabeth, a certified nurse midwife, received her Bachelor of Science in Nursing degree at Drexel University in Philadelphia, PA and her Master of Science in Nursing degree at Rutgers University in Newark, NJ. She is a member of the American College of Nurse Midwives.
Elizabeth has been married for 25 years and is the mother of three young men. In her spare time, she likes to crochet and ride her Harley Davidson Heritage Softail.
Click here for a list of accepted insurances at Capital Health OB/GYN - Hamilton.