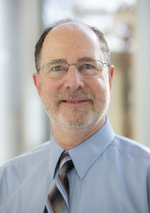 Dr. Neil Bluebond is board certified in obstetrics and gynecology and has almost 40 years of experience providing women's health care in Bucks and Mercer Counties and the surrounding area. After receiving his medical degree from the College of Osteopathic Medicine and Surgery in Des Moines, IA, Dr. Bluebond completed a residency in obstetrics and gynecologic surgery at Metropolitan Hospital in Philadelphia, PA. During his residency he received additional specialty training at other Philadelphia hospitals that included general obstetrics and gynecology (Parkview Hospital), maternal fetal medicine (Thomas Jefferson University Hospital), gynecologic oncology (Hospital of the University of Pennsylvania), antenatal testing (Pennsylvania Hospital), and reproductive endocrinology (Metropolitan Hospital).
In addition to caring for patients, Dr. Bluebond has been an assistant clinical instructor at the Philadelphia College of Osteopathic Medicine in Philadelphia, PA where he lectured to medical students on topics of obstetrics and gynecology. He also served as a mentor for students at several medical schools. Dr. Bluebond recently became a clinical assistant professor in the Department of Obstetrics and Gynecology at Rowan University School of Osteopathic Medicine. He is a member of several professional medical societies, including the American College of Osteopathic Obstetricians and Gynecologists and the American College of Obstetricians and Gynecologists. Dr. Bluebond has two daughters and enjoys spending time with his grandson.
FOR ONLINE SCHEDULING - Check back soon for updates to our online scheduling function.
Click here for a list of accepted insurances at Capital Health OB/GYN - Browns Mills.