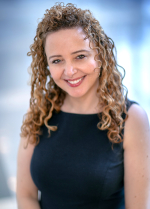 Dr. Rim Al-Bezem is board certified in cardiovascular computed tomography, nuclear cardiology, adult transthoracic plus transesophageal echocardiography, cardiovascular disease, and internal medicine. She completed her internship and residency in internal medicine at SUNY Health Science Center in Brooklyn, NY, where she also completed fellowship training in cardiovascular diseases. She was chief medical resident and chief cardiology fellow during her time at SUNY Health Science Center. She received her medical degree from Damascus University in Syria where she graduated first in her class.
Dr. Al-Bezem has almost 20 years of experience in diagnosing and treating cardiovascular conditions. Before joining Capital Health, she co-founded a women's heart health initiative at a large private cardiology practice in Mercer County, New Jersey. She is a member of the American College of Cardiology.
Click here for a list of accepted insurances at Capital Health - Heart Care Specialists.