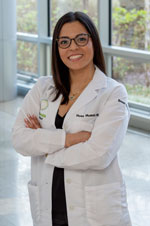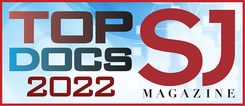 Dr. Mustafa is a fellowship trained breast surgeon who specializes in surgical care for breast disease, both benign and malignant, as well as other breast conditions. Dr. Mustafa joins Dr. Lisa Allen as part of the Capital Health Surgical Group – Breast Surgery practice and Capital Health Center for Comprehensive Breast Care, both located at Capital Health Medical Center – Hopewell.
Certified in hidden scar breast cancer surgery, Dr. Mustafa completed her fellowship training in breast surgical oncology at the Hospital of the University of Pennsylvania in Philadelphia, PA. Dr. Mustafa completed her surgical internship at Mount Sinai Hospital, Icahn School of Medicine, New York NY, and her general surgery residency at Montefiore Medical Center- Albert Einstein College of Medicine, Bronx, NY. She also performed clinical and basic science research as a surgical research fellow at Drexel University School of Medicine, Hahnemann Hospital in Philadelphia, PA.
Dr. Mustafa offers clinical expertise in the most advanced treatments for breast cancer with oncoplastic techniques and minimally invasive breast surgery, which includes skin-sparing and nipple-sparing mastectomies. Dr. Mustafa is certified in hidden scar breast cancer surgery. She works in close collaboration with our multi-disciplinary team to create a personalized care plan tailored to each patient.
Dr. Mustafa is active in research and has publications in multiple national peer reviewed journals including Annals of Surgical Oncology, Advances in Breast Cancer and Therapy and the Journal of Surgical Oncology.
Dr. Mustafa is fluent in Spanish and has been involved in outreach programs to promote careers in medicine for young women and to decrease disparities in treatment for the underprivileged. She is a member of a number of professional societies, including the Society of Surgical Oncology, the American Society of Breast Surgeons, American Medical Association and the American Medical Women's Association.
Click here for a list of accepted insurances at Capital Health Surgical Group.