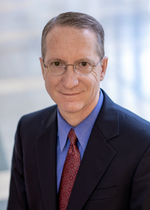 Dr. Lee is board certified in general surgery and vascular surgery. He received his medical degree from Mount Sinai School of Medicine in New York, NY and completed his general surgery internship and residency at Hahnemann University Hospital in Philadelphia, PA. Dr. Lee was fellowship trained in clinical vascular surgery and research vascular surgery at Allegheny University Hospital in Philadelphia, PA.
Before joining Capital Health, Dr. Lee was in private practice for more than two decades as an attending vascular surgeon at Capital Health. He also served as a director at Capital Health's Center for Wound Management and Hyperbaric Medicine, chairman of the Division of Cardiovascular and Thoracic Surgery, and director of the Vascular Laboratory.
Dr. Lee is a Fellow of the American College of Surgeons and a former member of Capital Health's Board of Directors.
Click here for a list of accepted insurances at Capital Health Surgical Group.