For more than a decade, Capital Health has been providing advanced neurological care to patients in Central New Jersey and parts of Bucks County.
Patients with complex conditions affecting the brain and spine continue to rely on its Stroke and Cerebrovascular Center (part of its Capital Institute for Neurosciences) for diagnosis and treatment of all types of neurovascular diseases, including cerebral aneurysms, strokes, arteriovenous malformations (AVMs), arteriovenous fistulas (AVFs) and more.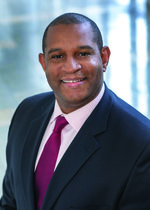 "The commitment Capital Health has made over the last decade to comprehensive stroke care is something very few places do, and is completely unique in this region," said Dr. Vernard Fennell, who soon after joining Capital Health last year became the first dual-trained neurosurgeon in New Jersey (and among the first in the country) to use the FDA-approved EMBOTRAP II Revascularization Device to safely remove a blood clot from an artery in the brain that caused a stroke. Dr. Fennell was also involved in some of the initial research on the device's design.
Dr. Fennell is co-director of the Capital Health Stroke Program and a dual fellowship trained neurosurgeon specializing in cerebrovascular and endovascular neurosurgery, with additional expertise in microsurgery, skull base surgery, brain and spine tumors, spine trauma and reconstruction as well as epilepsy surgery.
In the event of an emergency, "call 9-1-1" is a common refrain, but when a 911 call is received for symptoms that suggest a patient is having a stroke, Capital Health's Mobile Stroke Unit (MSU) can be co-dispatched with basic and advanced life support services. In 2017, Capital Health deployed the innovative MSU designed to bring time-critical stroke care to patients at their home, or wherever the MSU is dispatched to assess them. At that time, it was the first unit of its kind in New Jersey, Pennsylvania or the Delaware Valley to go live and only the second on the East Coast.
The MSU features:
a CT scanner,
point-of-care laboratory testing, and
a specialized team, including a paramedic, critical care nurse and CT technologist
The MSU team conducts critical assessments and works with neurologists, neuroradiologists and emergency room physicians at Capital Health to diagnose and treat patients in the field who are having an acute ischemic stroke.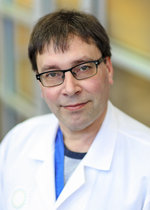 "Calling 9-1-1 is key to better outcomes if you think you are having a stroke," said Dr. Christian Schumacher, co-director of the Capital Health Stroke Program and a board certified stroke neurologist at Capital Health. "If the patient is experiencing an acute ischemic stroke, our specialized team in the MSU can initiate intravenous (IV) tissue plasminogen activator (tPA) to help break up the clot while he or she is taken to the hospital for additional care. This can save time and help provide treatment more quickly."
The Stroke and Cerebrovascular Center at the Capital Institute for Neurosciences is the only Joint Commission certified Advanced Comprehensive Stroke Center in the region. Located at Capital Health Regional Medical Center (RMC) in Trenton, the Center provides emergency stroke and neurovascular services 24 hours-aday, seven days-a-week.
Our program offers:
A multidisciplinary team of neurosurgeons, neurologists, neuroradiologists, neuro-intensivists, neuro-anesthesiologists, physician assistants and nurses who provide highly specialized, coordinated care.
A state-of-the-art neuroendovascular interventional suite—the only one of its kind in the region—specially designed and equipped for the treatment of neurovascular disease.
One of the largest and most advanced neuro-dedicated intensive care units in New Jersey and the Delaware Valley.
Visit capitalneuro.org to learn more.
If you or someone you know is experiencing signs of a stroke, call 911.