Suzette Bernstein
Clinical Services Representative
Suzette Bernstein has been with the Radiation Oncology Department for more than six years. She has been a medical secretary for 33 years, working with a variety of disciplines such as physical therapy, pain rehabilitation, psychology, rehabilitation medicine, primary care, surgery and radiation oncology. Her goal is to provide the very best service possible to our patients.
Donald Callahan
Clinical Services Representative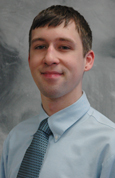 Donald Callahan is a vital and active member of our secretarial staff. Prior to arriving at Capital Health, he received an associate degree in Graphic Web Design and Development. He has worked at Capital for more than five years, first as a member of the security staff, and now as a secretary in the Radiation Oncology Department and CyberKnife® Center. While working in security, Donald realized that he wanted to be more active in patient care since he loves to meet new people; whether it is a physician or patients and their guests. He has continued his education while working at Capital Health and recently graduated from the Emergency Medical Technician (EMT) program. In his free time, Donald loves playing baseball, bowling, fishing, golfing and participating in any outdoor activity.
Sharena Robison
Clinical Services Representative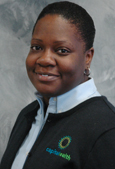 Sharena Robison is a graduate of Rochester College in Michigan and has an associate's degree in general business and a bachelor's degree in business administration with a minor in human resources. She has worked for Capital Health for more than eight years, having started in the Radiology Department as a file clerk and then as a temporary employee for the Capital Health Foundation.