Chief, Gastrointestinal & Hepatobiliary Pathology and Clinical Chemistry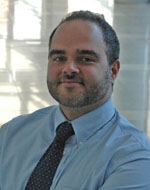 Dr. Almashat received his medical degree from West Virginia University School of Medicine and completed his anatomic and clinical pathology residency and fellowship training in gastrointestinal and hepatobiliary pathology at Beth Israel Deaconess Medical Center (Harvard Medical School) in Boston, MA, where he was also chief resident. He is board certified in anatomic and clinical pathology.
Licensed by the New Jersey State Board of Medical Examiners, Dr. Almashat is a member of the United States and Canadian Academy of Pathology, the American Society of Clinical Pathology, and the College of American Pathology.
Dr. Almashat has been a speaker at Harvard Medical School and Wellington Hospital (New Zealand) and published original research articles in various national and international journals.