Trish Tatrai RN, MS, OCN, CBCN
Manager, Oncology Support Services/Breast Navigator
Trish is a Breast Cancer Navigator at Capital Health Cancer Center where she is responsible for developing and sustaining a comprehensive, evidence-based nursing professional practice model for the oncology nursing practice and breast patients of the Cancer Center and of the Center for Comprehensive Breast Care. She manages several specialty and oncology navigators at Capital Health. The Oncology Nursing Society has certified Trish in Oncology and also as a Certified Breast Cancer Navigator.
Throughout her 30+ year career, Trish has held numerous positions providing breast cancer care and education, including the Women's Breast Center and community outreach programs. As a breast cancer nurse navigator, Trish assists patients and families throughout the cancer journey by coordinating care with all members of the patient's multidisciplinary health care team, assessing medical care and resources, providing education and emotional support. She also leads Capital Health's Breast Cancer Survivors Support Groups.
She is a member of the Academy of Oncology Nurse & Patient Navigators (AONN+) and was recently named one of nine navigators in the U.S. to participate in a national study evaluating the ability and reliability of navigation metrics to create national standards for use by all organizations to demonstrate the efficacy and sustainability of the navigation programs.
She served as past chair of the Oncology Nursing Society's Certified Breast Cancer Nurse CBCN® Test Development Committee, providing expert leadership in the development certification tests.
Trish received her nursing diploma from the Helene Fuld School of Nursing, Bachelor of Science in Nursing degree from Thomas Edison State College and master's degree from Rutgers University. She rejoined Capital Health in 2010.
Margo Creevey, RN, BSN, MSN, AOCN, ONN-CG
Gynecologic (GYN) Cancer Nurse Navigator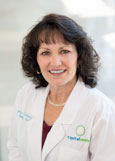 As a clinical nurse navigator, Margo provide patients and caregivers clinical expertise and educational support in order to make informed decisions works collaboratively with a multidisciplinary healthcare team to overcome care barriers to ensure timely diagnosis, treatment and support care across the cancer continuum (screening, diagnosis, treatment, post treatment surveillance). She also identifies and facilitates access to ancillary services enabling treatment completion and improved quality of life.
Margo Creevey has a Bachelor of Science in Nursing from Allentown College of St. Francis de Sales (now DeSales University), in Center Valley, Pennsylvania and her Master of Science in Oncology Nursing from Gwynedd-Mercy College in Gwynedd, Pennsylvania. She is a Chemotherapy/Biotherapy and Advanced Oncology Certified Nurse by the Oncology Nursing Society. She is a certified Oncology Nurse Navigator by the Academy of Oncology Nurse and Patient Navigators. Margo is also licensed in New Jersey as an Advanced Practice Nurse. Margo has practiced oncology nursing for the past 34+ years. Her experience included roles as an Oncology Nurse Educator, Oncology Clinical Nurse Specialist, Coordinator of the NJ CEED State Grant for Cancer Screening, chemotherapy infusion nurse, Gastrointestinal (GI) Cancer Nurse Navigator and is currently GYN Cancer Nurse Navigator.
She is a member of the Oncology Nursing Society; Mercer & Bucks County local chapters of the Oncology Nursing Society, the Academy Oncology Nurse and Patient Navigators and the Society of Gynecologist Nurse Oncologists.
Margo was part of the Capital Health's Cancer Center's esteemed navigation team - selected by AONN and just one of nine sites across the U.S. - to participate in a national study evaluating the ability and reliability of nurse navigation metrics with the goal of creating industry standards for use in hospitals and other navigational programs nationwide.
Roxanne O'Byrne, RN, MS, BSN
CyberKnife Nurse Coordinator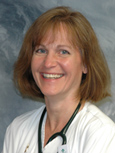 Roxanne O'Byrne, our nurse coordinator and department manager, has been with Capital Health for 18 years. She obtained her B.Sc. and M.Sc. degrees in Exercise Physiology from University of Pittsburgh and earned a B.Sc. degree in Nursing from LaSalle University. She started working at Capital Health in the Cardiology and Pulmonary Medicine Department. Three years ago, Roxanne joined the Capital Health Regional Cancer Center to become the CyberKnife nurse coordinator. Roxanne has received additional certification in oncology from the Oncology Nursing Society. She is a regular participant in community activities such as Run for Dad, Race for the Cure, and the American Heart Walk.
Kim Cento, RNC
Radiation Oncology Nurse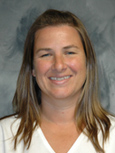 Kim Cento has been working as a registered nurse with Capital Health for 16 years. Kim is an oncology certified nurse who began her nursing career working on the inpatient oncology unit. She has been working in the Radiation Oncology Department for the past 13 years. Kim received her associate's degree from Bucks County Community College and her nursing degree from Episcopal Hospital School of Nursing in Philadelphia, PA.
Lorie Ewashko, RN, BSN
Radiation Oncology Nurse
Lorie Ewashko joined the radiation oncology team in August 2008. She received an Associates of Applied Sciences degree from Mercer County Community College and a baccalaureate degree in nursing from Widener University in Chester, PA.
Amanda Fletcher BSN, RN, OCN
Oncology Nurse Educator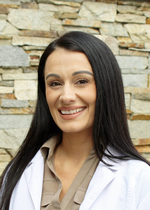 Amanda is the Oncology Nurse Educator at Capital Health's Cancer Center with over ten years of oncology nursing experience. Amanda develops educational programs for unit-based healthcare providers integrating evidence-based practice and Capital Health regulatory standards in all educational activities and ensuring compliance with the DNV-GL NIAHO accreditation program, Department of Health, Magnet Recognition Program, Commission on Cancer and other regulatory agency standards. Amanda focuses on promoting the highest standards of care for patients at the Cancer Center through staff development and engagement.
Prior to becoming Oncology Nurse Educator, Amanda worked on a medical-oncology unit for eight years and Capital Health's outpatient Infusion Center for two years. She received her Diploma in Nursing from Capital Health's School of Nursing and her Associate's Degree in Nursing (ADN) from Mercer Country Community College in 2009.
Since starting her career in nursing, she has maintained a certificate for chemotherapy administration through the Oncology Nursing Society. In addition, Amanda achieved a certification in oncology, becoming an Oncology Certified Nurse (OCN). In 2014, Amanda received a Bachelor's in Science of Nursing (BSN) degree from Thomas Edison State University. She is continuing her studies and is expected to graduate with a Master's in Science of Nursing degree with a concentration in Nursing Education at Thomas Edison State University (TESU) in Spring of 2020.
Colleen Garneau, RN
Radiation Oncology Nurse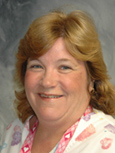 Colleen Garneau is a registered nurse who has worked with Capital Health since 1980. She is a proud 1983 graduate of Helene Fuld School of Nursing with an associate's degree from Mercer County Community College. She went on to earn her bachelor's degree from LaSalle University in 1993. Over the years, Colleen has held a variety of positions within Capital Health, including the telemetry units at the Capital Health Regional Medical Center and Mercer Campus, Community Health Education Department and the Cardiac Rehabilitation Department, prior to joining the Capital Health CyberKnife Center and Radiation Oncology Department.