Comprehensive, Progressive Lung Cancer Care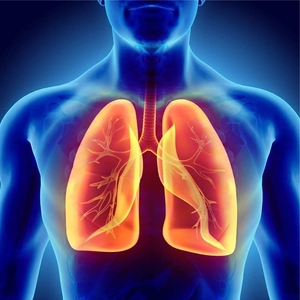 At Capital Health Cancer Center, we are guided by the principle that the best way to fight lung cancer is with a team of experts. We combine world-class clinicians and an array of support services and cutting-edge technology to provide personalized and innovative treatment plans. We fight the battle with you and your family throughout your journey – from screening, diagnosis, treatment, to survivorship.
Capital Health Cancer Center meets the highest standards in advanced, comprehensive cancer care. It is comprised of an extraordinary team of physicians and medical specialists trained in the most complex cancer treatments. Accredited by the American College of Surgeons' Commission on Cancer, we offer:
A team of experts to evaluate imaging and patients
Individualized patient treatment plans
Surgical, medical, and radiation therapies
Cutting edge imaging and radiation technology
Clinical trials and research
Your care focus is as important to us as it is to you. We are guided by the idea that the best way to treat lung disease is to treat the person who has it. Not the patient, the person. That means we combine the latest treatments with an array of support that embraces you at every turn.
Explore our website and learn more about our lung cancer program and the health care services we offer.
Click here for more information about the Capital Health Lung Center.
Click here to view our Lung Center brochure.