Director, Stroke Program
Director, Neuro-Palliative Care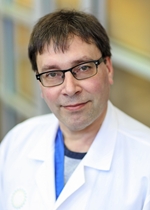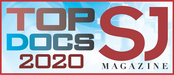 Dr. Schumacher is board certified in neurology, vascular neurology, and neurocritical care. He completed his cerebrovascular research fellowship training at Columbia University's Neurological Institute and was trained in neurology at New York-Presbyterian Hospital.
Before joining Capital Health, Dr. Schumacher was medical director of stroke service at Jack D. Weiler Hospital in Bronx, New York and medical director of the neuroscience intensive care unit at Lehigh Valley Health Network in Allentown, PA. In academic settings, he served as assistant professor of Neurology at Albert Einstein College of Medicine in Bronx, NY and associate professor of Clinical Neurology at Morsani College of Medicine, part of the University of South Florida.
Dr. Schumacher earned his medical degree at Free University in Berlin, Germany, where he also completed a neurology residency. He went on to complete training in psychiatry at Free University as well as Municipal Hospital Moabit, also in Berlin.
Dr. Schumacher is an ad hoc peer reviewer for a number of medical journals that focus on neurology, and endovascular therapy. He has also been involved in research for a number of clinical trials in stroke, neurointerventional MRI, and multiple sclerosis. Dr. Schumacher is active in many professional societies and associations, including the American Academy of Neurology, the Neurocritical Care Society, and the World Stroke Organization.
Click here for a list of accepted insurances at the Capital Institute for Neurosciences.