Cerebrovascular and Endovascular Neurosurgery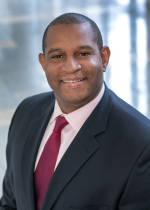 Dr. Fennell is a dual fellowship trained neurosurgeon specializing in cerebrovascular and endovascular neurosurgery, with additional expertise in microsurgery, skull base surgery, brain and spine tumors, spine trauma and reconstruction as well as epilepsy surgery.
Dr. Fennell received his medical degree from Georgetown University School of Medicine in Washington, DC. He earned his Master of Science in Biomedical Sciences with a focus on flow dynamics and bone mechanics and completed his residency at the University of Arizona in Tucson, Arizona. Dr. Fennell completed a clinical spine fellowship, also at the University of Arizona. He completed his cerebrovascular and skull base surgery fellowship at the Barrow Neurological Institute, an internationally renowned neurological disease treatment and research institution located in Phoenix, Arizona. Dr. Fennell completed additional fellowship training in neuroendovascular surgery at the University at Buffalo Neurosurgery/Gates Vascular Institute. He has also worked with the National Football League (NFL) as a neurological trauma and concussion consultant.
His research has been extensively published in numerous medical journals and he has been a lecturer at multiple institutions and national and international neuroscience conferences on topics that include cerebral arteriovenous malformation, spine biomechanics, micro-neurosurgery and neuroendovascular techniques.
Dr. Fennell is a member of the American Association of Neurological Surgeons, the Congress of Neurological Surgeons, and the American Medical Association.
Click here for a list of accepted insurances at the Capital Institute for Neurosciences.