DaiWai M. Olson PhD, RN, CCRN, FNCS
Editor-in-Chief, Journal of Neuroscience Nursing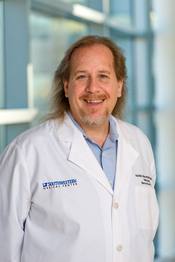 Dr. Olson began his nursing career over 30 years ago at in Davenport, Iowa. He completed his bachelor's degree at Teikyo Marycrest University in Iowa and his PhD at the University of North Carolina. He worked as a staff nurse from 1986 to 2018. He started his formal academic career at Duke as an assistant professor and in 2017 he was the first nurse at the University of Texas Southwestern to be promoted to full Professor.
Dr. Olson's work is focused on developing a more comprehensive understanding of how nursing care contributes to patient outcomes following acquired brain injury. In this endeavor, he has published over 250 manuscripts and book chapters, and 150 scientific abstracts. He is the Editor-in-Chief for the Journal of Neuroscience Nursing and the co-chair of the Neurocritical Care Research Network. As an invited lecturer or visiting professor, he has had the pleasure to present his work in 39 US states, 9 countries and 5 continents.