Perhaps it was...
A simple smile that raised your spirits and renewed your hope.
The skill of the nurse who helped you welcome a precious new life into this world.
The compassion the doctor showed in caring for you or your loved one.
Life-saving EMS services.
A therapist who helped to restore your mobility.
How do you say thank you to those who were there when you needed them most?
SAY THANK YOU TODAY!
The Healthcare Heroes program provides patients, families, and visitors the opportunity to acknowledge the caring, skillful, and compassionate Capital Health nurses, physicians, and employees through a gift of support.
Your generosity enables Capital Health to continue to improve the health and well-being of the populations we serve in urban and suburban communities. Through your support, you will share directly in this mission and the future of Capital Health.
Gifts to the Healthcare Heroes Program express deep personal gratitude to Capital Health healthcare professionals. Aside from your good health, there is no greater reward for the work they do!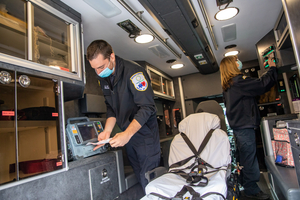 Upon receiving your gift, Capital Health will notify your "Hero" and publicly acknowledge their heroism through special recognition. The dollar amount of your gift will not be disclosed.
For additional information about our Healthcare Heroes Program or other ways to support Capital Health, please contact the Office of Development at 609-303-4121 or [email protected].
Click here to make a gift now.
Click here to view our Healthcare Heroes brochure.
Testimonials
"My mother's physician cared for her out of love, not obligation!"
- Bordentown, NJ
"I was comforted to know my son had exceptional medical care and he felt safe and secure with the personal attention he received."
- Yardley, PA
"My recovery was a long, tough road. My nurses were with me every step of the way."
- Hopewell, NJ
"After being sick for months, I came to Capital Health and your team diagnosed me and put me on the road to recovery."
- New Hope, PA