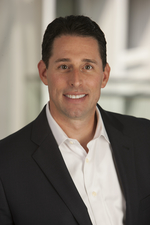 General Manager and Head, U.S. Cardiovascular, Immunology and Oncology
Bristol Myers Squibb
Adam Lenkowsky is the general manager and head of U.S. Cardiovascular, Immunology and Oncology at Bristol Myers Squibb (BMS). In this role, he heads a business unit that in 2018 contributed 56% of the company's $22.6 billion in revenue. He leads an organization of more than 2,500 employees that deliver transformational medicines such as Eliquis, Opdivo, Yervoy and Orencia. He is passionate about cultivating a culture that prioritizes its people, performance, customers and above all else - patients.
Adam is an experienced leader who has held numerous senior strategic and operational roles across the company. In his most recent role, he headed BMS' U.S. Oncology business, which, by revenue produced, was the single largest therapeutic division with BMS during his tenure. In 2014, he led the Worldwide Oncology Commercialization team. In this role, he oversaw the launch of Opdivo, which now generates more than $1B a quarter and is widely recognized as one of the most successfully launched oncology products in history. Adam was instrumental in the design and creation of BMS' Integrated Oncology operating model to drive speed and success for its marketed and pipeline oncology assets.
Adam's full biopharma career extends more than 20 years across commercial, market access, sales, and operations. He has held a number of commercial leadership positions at BMS.
He resides in Lawrenceville, New Jersey with his wife Candice, and two boys Andrew and Jack.